Contacting the Ojai Sulcata Project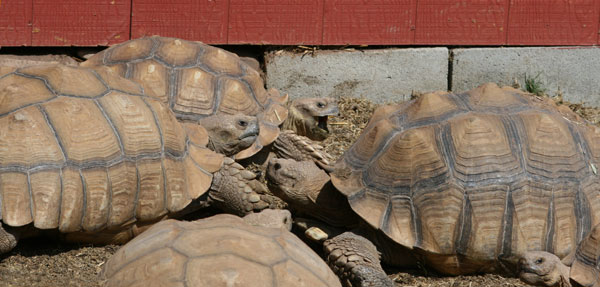 The Ojai Sulcata Project is a 501(C)(3) Non-profit Corporation registered in the State of California dedicated to captive care research and education about the African Spurred tortoise, Centrochelys (= Geochelone) sulcata. Dave Friend is the Founder and President of the Ojai Sulcata Project. Please feel free to contact us with your questions and comments.
Contact us by Phone: 1-805-216-5758
Please note: If you send an email, you must include your phone number. Thank you.
President: dave@ojaisulcataproject.org
Secretary: maree@ojaisulcataproject.org
Treasurer: larry@ojaisulcataproject.org
Contact us by Postal Mail
Ojai Sulcata Project
1345 Fraser Lane
Ojai, CA 93023-9404